Upcoming Registered Events
(Live): We come together as family before the table to share in the bread and wine as the body and […]
How to Register to Holy Mass in order to attend
Below are the steps on how to register:
Choose a particular schedule of a Holy Mass by clicking the title (e.g. June 19, 2020 Filipino Friday Mass). After clicking, the actual Holy Mass event will open.
If the registration is still open, a "Register" button will be shown and the Attendance info will also shows how many slots can still allocate (e.g. 1/5).
Click "Register" button and input the person's information: First Name, Last Name, Email address, Phone number, Civil ID and check "I accept the terms and conditions" and answer the simple math question. After completing the necessary inputs click Submit button.
If you want to add more registrant such as your family member, just refresh/reload the page by clicking a refresh/reload button of a browser and repeat the same procedure.  Note that you can reuse the same "Phone number" and "Email address" but not on "First Name", "Last Name" and "Civil ID number".
Once you are registered make sure to come earlier before target service time to give way for your the verification of parishioners information during attendance.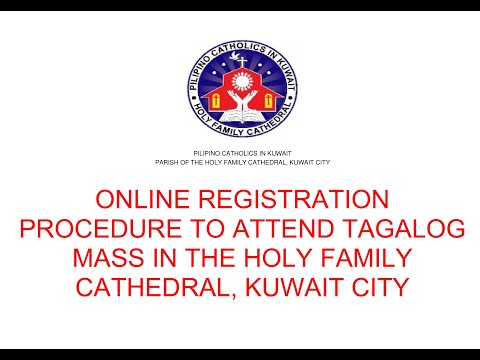 >>Online Registration Procedure<<